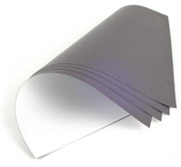 Double-Sided Tape
PANOTAPE
PanoTape is an optically clear 2-sided adhesive specifically designed to apply our non-adhesive JPS-VISIO70, see-through media to the inside of windows. pano Tape is ideal for retail POP application posters or large format prints. With a permanent adhesive on one side and a removable adhesive on the other side, applying and removing can be done in the twinkling of an eye.
Formats and Specifications
ICC Profiles List
Comments for PANOTAPE
There are no comments yet.